Do No Harm by Christina McDonald
Publisher: Gallery Books
Publication Date: February 16, 2021
Genres: Mystery/Thriller
Amazon / Goodreads / Barnes & Noble / Google Books / Bookshop
Book Review
When Emma met her husband, Nate, it was love at first sight. Now they have a near-perfect life with a five-year-old named Josh and great careers, Emma as a doctor, Nate as a detective. But when Josh is diagnosed with an aggressive form of leukemia, Emma's world falls apart. Their only hope for Josh's survival is a new treatment not covered by their insurance. Emma is willing to risk it all to save their baby boy and starts illegally selling opioid prescriptions to fund the treatment.
Told in alternating perspectives between Emma in the first person and Nate in the third person, Do No Harm tells the harrowing tale of the lengths a mother is willing to go for her child. I loved Emma as a character. You could feel how desperate she was to save her son, and how backed into a corner she felt.
Do No Harm is perfect for fans of Long Bright River. It deals with the harsh realities of the opioid epidemic, albeit from a different angle. I loved how it captured the multifaceted nature of the problem, and how she as a doctor contributed to it.
This book is definitely not for the faint of heart. It is incredibly fast-paced and demands your attention, but it also deals with some tough subjects such as opioid addiction, overdose, and murder. This book shook me to my core but I loved every minute of it! The writing is phenomenal and it is deeply thought-provoking, leaving the reader wondering "what would you do if your child's life was at risk?"
Thank you to Gallery Books and Netgalley for the advanced copy! All opinions are my own.
---
Synopsis from Goodreads
Emma loves her life. She's the mother of a precocious kindergartener, married to her soulmate—a loyal and loving police detective—and has a rewarding career as a doctor at the local hospital.
But everything comes crashing down when her son, Josh, is diagnosed with a rare form of cancer.
Determined to save him, Emma makes the risky decision to sell opioids to fund the life-saving treatment he needs. But when somebody ends up dead, a lethal game of cat and mouse ensues, her own husband leading the chase. With her son's life hanging in the balance, Emma is dragged into the dark world of drugs, lies, and murder. Will the truth catch up to her before she can save Josh?
---
About the Author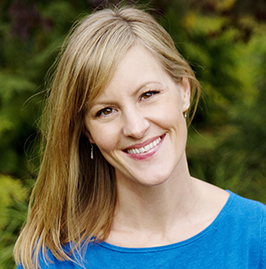 Christina McDonald is the USA Today bestselling author of Do No Harm, Behind Every Lie and The Night Olivia Fell (Simon & Schuster/Gallery Books), which has been optioned for television by a major Hollywood studio.
Her writing has been featured in The Sunday Times, Dublin, USAToday.com, and Expedia. Originally from Seattle, WA, she has a BA in Communications from the University of Washington and an MA in Journalism from the National University of Ireland Galway. She now lives in London, England with her husband, two sons, and their dog, Tango. She's currently working on her next novel.
Christina enjoys reading, hiking and lifting weights at the gym. She always wanted to be a writer, and told her earliest stories to her two younger sisters, who were her first audience, cheerleaders and sounding board. She has a BA in Communications from the University of Washington, Seattle and an MA in Journalism from the National University of Ireland, Galway.
Going to college in Ireland wasn't part of the master plan, but happened randomly when Christina went travelling and arrived completely jet lagged at Heathrow Airport in London, caught sight of the Aer Lingus desk, and spontaneously bought a ticket to Ireland. She loved it so much she went back the following year to study.
She is currently writing her next novel.