A Royal Christmas Fairy Tale by Karen Schaler
Publisher: HawkTale Publishing
Publication Date: October 5, 2021
Genres: Contemporary Romance, Christmas
Book Review
When Kaylie Karlyle loses her job as an investigative reporter right before Christmas, she takes a freelance assignment in Europe with little knowledge about what it entails. She arrives in beautiful Tolvania, at a castle straight out of a storybook. But Kaylie was slightly misled by the assignment. The queen wanted to hire her to write a Christmas fairy tale for her granddaughter, Princess Anna. Kaylie has never written a fairy tale and quickly says no, she is the wrong person for the role. But the queen convinces her to stay and consider it. Kaylie finds herself completely charmed by Tolvania, and in particular, the queen's son, Prince Alexander.
A Royal Christmas Fairy Tale is such a sweet Christmas story! I loved hearing about all the Tolvanian Christmas traditions, especially the upside-down Christmas trees. I also loved all the delightful-sounding holiday foods that were mentioned throughout. They made my mouth water! The descriptions of the castle and all the Christmas decor are fantastic.
I loved all the characters. Kaylie is a bit of a grinch. But through her time in Tolvania learning about their Christmas traditions, she suddenly finds herself nostalgic for her own family's traditions. Blixen, the Vizsla, was my favorite character. I loved how attached at the hip he was to the princess.
Tolvania captures the essence of what Christmas is all about: family and togetherness. This book will definitely put you in the Christmas spirit!
Thank you to TLC Book Tours, Karen Schaler, HawkTale Publishing, and Netgalley for the review copy! All opinions are my own.
---
Synopsis from Goodreads
From "A holiday publishing darling" (Entertainment Weekly) and Emmy Award-winning writer of Netflix's hit rom-com A Christmas Prince comes this heartwarming, feel-good Christmas romance about the power of believing in yourself to find your happily ever after…
A charming Christmas village, a storybook castle, a royal ball, and a gorgeous prince are the last things New York City reporter Kaylie Karlyle expects to find on her holiday freelance assignment to Europe. But when the family she's interviewing turns out to be the royal family of Tolvania, Kaylie has a meltdown when the quirky queen wants her to write a Christmas fairy tale for the spunky, young princess. Kaylie must battle the princess's father, who doesn't trust the media, and her own insecurities about writing anything beyond the news.
To spark inspiration for the fairy tale, the queen recruits the prickly Prince Alexander to show Kaylie the family's most spectacular royal holiday traditions. And sparks definitely fly when the only thing Kaylie and the prince agree on is that they're both more "bah humbug" than "ho, ho, ho."
But somewhere between sleigh rides and snow angels, merrymaking and mistletoe, upside-down Christmas trees, and a legendary Christmas crown, Kaylie and the prince open their hearts to Christmas and start believing in themselves and each other. It's a real-life fairy tale in the making until Kaylie discovers a secret about a royal Christmas heirloom that jeopardizes everyone's happily ever after. Can the magic of the season save this holiday happy ending?
---
About the Author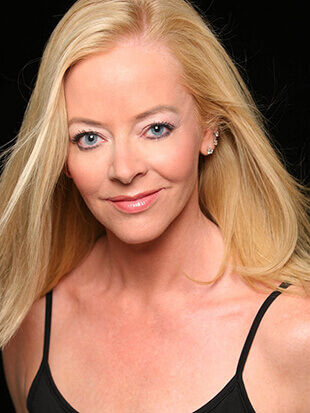 Karen Schaler is a prolific and passionate three-time Emmy Award–winning storyteller, author, screenwriter, journalist, and national TV host. In the last three years, she has written five rom-com novels and five Christmas movies for Netflix, Hallmark, and Lifetime, including the Netflix sensation A Christmas Prince and Hallmark's Christmas Camp. Karen also wrote the Christmas Camp and Christmas Camp Wedding books (HarperCollins). For her next novels, Finding Christmas, Christmas Ever After, and A Royal Christmas Fairy Tale, Karen is also writing the movies and writing three feature films, including a summer rom-com and an inspiring true-life story.
All of Karen's books and movies have received ongoing national TV, print, and online media attention including two exclusive features on NBC's TODAY show and features in Forbes, Parade, Entertainment Weekly, Entertainment Tonight, The Wall Street Journal, Southern Living, Bustle, and Cosmo.
Embracing the Christmas spirit of giving back, Karen trademarked her Christmas Camp concept and is bringing her Hallmark movie and books to life hosting fun and festive one-of-a-kind Christmas Camp experiences worldwide where everyone is invited! All of Karen's stories are filled with humor, heart, and hope.
Find out more about Karen at her website, and connect with her on Facebook, Twitter, Instagram, and YouTube.
---
This post contains affiliate links. If you use these links to buy something we may earn a commission. Thanks.