Finding Paradise by Barbara Dunlop
Publisher: Berkley Romance
Publication Date: November 30, 2021
Genres: Contemporary Romance
Book Review
When Marnie Anton's best friend Mia comes to her with a matchmaking project, she decides to help. The plan is simple, girls from L.A. will fly to Paradise, Alaska to meet the pilots and mechanics that make up the small town, and hopefully, fall in love. Marnie is only supposed to help with the logistics from L.A., but the girls convince her to fly with them to Alaska. The men of Paradise are all excited for the event, with the exception of Conrad "Cobra" Stanford who does not approve of the matchmaking event. He plans to steer clear of the activities, that is until he meets Marnie.
I loved getting to return to Paradise, Alaska! The first book, Match Made in Paradise follows Marnie's best friend Mia, who flees to Paradise and falls in love with a pilot, Silas. Finding Paradise focuses on Mia's friend Marnie, her friend and lawyer, and Cobra, a mechanic who works with Silas. It alternates perspectives between Marnie and Cobra.
I highly recommend Finding Paradise to fans of books set in Alaska, especially The Simple Wild series!
Thank you to Berkley Romance and Netgalley for the review copy! All opinions are my own.
---
Synopsis from Goodreads
Accomplished Los Angeles lawyer Marnie Anton has always been sensible, but when her friend Mia Westberg asks for help with a ridiculous matchmaking project, she can't say no. The idea of transporting city girls into the small town of Paradise, Alaska, is so crazy it just might…work? Against her best judgment, she tags along. Having grown up in a family of intimidating men, Marnie developed a preference for the urbane lawyers and clients in her life in LA. But when she meets a mountain of a buff Alaskan man with an intriguing snake tattoo, intimidated is definitely not the first thing she feels.
Conrad Cobra Stanford was skeptical of the matchmaking event from the start. Big-city women weren't adventurous, they were judgmental. They'd take one look at him and scorn his lifestyle, just like his first love did. Cobra planned to give the women a wide berth, but one of them won't be ignored. Marnie's everything that's wrong and everything that's right for him all at the same time. Just when he thinks he's got her pegged, she blindsides him with a startling past, falling into his arms and igniting his protective instincts and so much more…
---
About the Author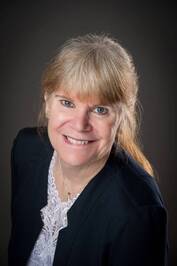 Barbara Dunlop is a ​​​​New York Times and USA TODAY bestselling author of fifty romance novels.
A three-time finalist for the prestigious RITA award, she is also a two time winner of the RWA Golden Heart award. An Unlikely Match, the first book in her acclaimed Match series, was a number one bestseller on Amazon. Barbara's Christmas novel, His Jingle Bell Princess, has been optioned for a TV movie.
Barbara makes her home in Yukon with her bush pilot husband and the moose and bears that wander through their yard.
---
This post contains affiliate links. If you use these links to buy something we may earn a commission. Thanks.