Flirting with Fate by J.C. Cervantes
Publisher: Razorbill
Publication Date: April 19, 2022
Genres: Young Adult Fiction
Book Review
Ava Granados always planned to be at her nana's side when she was on her deathbed, but fate had different plans. Now Ava has missed her nana's mystical blessing, one that has been passed from generation to generation of women in her family. Ava thinks all is lost until Nana's ghost appears to her with a message. She must get the blessing back in order or the family's ability to give blessings will be gone forever.
Told entirely in the third person, Flirting with Fate is a thoroughly charming story. It's the perfect mix of magical realism, romance, and family.
I loved Ava's relationship with her two sisters, Vivienne and Carmen. They are so supportive of one another, yet have so much great banter between the three. Nana, who shows up as a ghost, is also quite a hoot. It was so special getting to see Ava get more time with someone who meant so much to her while she was grieving.
This is such a sweet story. I highly recommend it to fans of magical realism and family dramas!
Thank you to Penguin Teen for the review copy! All opinions are my own.
---
Synopsis from Goodreads
Ava Granados will never forgive herself for being late to her beloved nana's deathbed. But due to a flash flood that left Ava in a fender bender with a mysterious boy, she missed her grandmother's mystical blessing–one that has been passed between the women of her family upon death for generations.
Then Nana's ghost appears with a challenge from beyond the grave. As it turns out, Nana did give Ava a blessing, but it missed its target, landing with the boy from the night of the storm instead. Was it fate? Ava refuses to believe so. With the help of her sisters and Nana's rather bumbling spiritual guide, she's determined to reclaim her share of the family magic and set Nana free.
For guarded Ava, befriending some random boy is the last thing she wants to do. She's gotten along just fine protecting her heart–keeping people at a distance is a great way to ensure no one ever hurts you. But as Ava embarks on her mission to retrieve the lost blessing, she starts to wonder if getting close to thunderstorm boy is worth the risk.
In her YA debut, J.C. Cervantes weaves a tale about family, fate, and finding love where you least expect it.
---
About the Author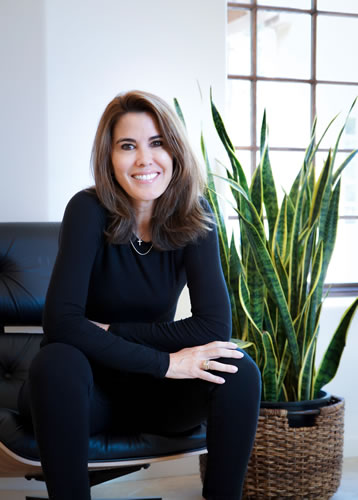 J.C. is a New York Times best-selling author of books for children and young adults. Her books have appeared
on national lists, including the American Booksellers Association New Voices, Barnes and Noble's Best Young
Reader Books, as well as Amazon's Best Books of the Month. She has earned multiple awards and recognitions,
including the New Mexico Book Award, the Zia Book Award, and most recently the 2021 New Mexico Land of
Enchantment Readers' Choice Award.
She currently resides in the Land of Enchantment with her family, three spoiled dogs, and a lifetime collection
of books. But she keeps part of her heart in Southern California, where she was born and raised. When she isn't
writing she is haunting bookstores and searching for magic in all corners of the world.
Her work is represented by Holly Root at Root Literary.
---
This post contains affiliate links. If you use these links to buy something we may earn a commission. Thanks.